778 Isom Rd., San Antonio, TX 78216 - Call Us Now (210) 524-8109
What we do?
A German car is an automobile of repute – the service it receives should be no less. At DasAutoShopTX, we are committed to providing our customers the best VW, Audi, Porsche, Mercedes Benz, BMW, and Bentley service and repair experience possible. Our San Antonio garage strives to offer the most comprehensive German and other European auto repair and maintenance service in the San Antonio area. You can be assured of honest pricing and quality work by our factory-trained mechanics and technicians using original German components.
About Us
Our Services
Whether you drive an VW, Audi, Porsche, Bentley or other European vehicle, DasAutoShopTX can help you with any service, repair, or maintenance need you have. We serve all of San Antonio and the surrounding areas. Our knowledgeable staff possesses the expertise required to keep your car running smoothly or address any automotive issues properly with integrity. The quality of service done to your car and your complete satisfaction are what DasAutoShopTX is about.
Here at DasAutoShopTX, we serve only VW, Audi, Porsche, Bentley and most European vehicles. Our most common services include: Factory-Scheduled Maintenance, Transmission Repair, Engine Components/Performance, Electrical, A/C Units, Brakes, Suspension, and tires.
Our Services

WE ARE AN APR DEALER
Founded in 1997, APR is the global leader in performance aftermarket products for Volkswagen, Audi, Seat, Skoda, Porsche, and other vehicles. APR develops and manufactures hardware, software, calibration & data-logging tools for engine and transmission controllers, including intakes, exhaust systems, intercoolers, turbocharger systems, suspension, brake systems, wheels, and more. APR delivers software via a 24-hour automated global delivery system from its 80,000 square foot state of the art facility in Opelika, Alabama.
CLICK HERE FOR MORE
LiquiMoly
With over 4,000 products relating to motor and transmission oils, fuel and oil additives, vehicle care, chemical repair aids as well as service products, adhesives and sealants, LIQUI MOLY offers a globally unique full range in absolute top quality. Whether for cars, bikes, commercial vehicles, construction equipment, boats or garden appliances: our problem-solvers lengthen the service life of motors and aggregates and ensure their excellent performance and proper function for many years to come.
Click here for more
Tunezilla
TuneZilla provides state-of-the-art tuning options for different makes of cars. Tunezilla can range from Audi, Mercedes, BMW, and Volkswagen for outstanding tuning options.
CLICK HERE FOR MORE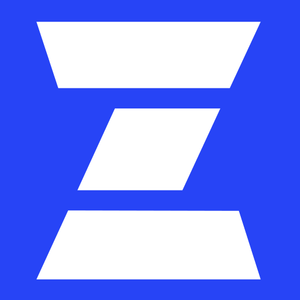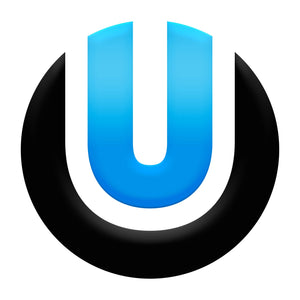 UNPLUGGED PERFORMANCE
Unplugged Performance was founded and incubated by the team behind the world-renowned automotive customizer Bulletproof Automotive. Unplugged Performance is the world's leading company focused on the customization and sports performance of Tesla Motors vehicles. Improving on perfection is no easy task, and to do so Unplugged products are professionally designed, prototyped, and manufactured in Hawthorne, CA, and in collaboration with the best motorsports suppliers. The supercar performance of Tesla vehicles meets supercar-grade enhancements with Unplugged Performance.
CLICK HERE FOR MORE
WHO WE WORK WITH:
DasAutoShop TX partners with incredible companies including Malone Tuning, LiquiMoly, Tunezilla, & Unplugged Performance We make sure our customers and friends find the services they need here with us.
Tuning cars since 2004, Mark Malone has worked with universities and other organizations for projects, generators, testing a new DPF solution for cleaner emissions, and even tuning drilling machines powered by car engines. Malone Tuning continues to innovate with features like Dynamic Idle, Dynamic
EGR, and a new Stage 4 turbo kit that successfully retains all modern VW TI emissions components. Malone Tuning has its own dyno facility and continues to develop the following:
More performance hardware, a fully programmable
tuning box, and a more flexible ECU flash tool/logger.
CLICK HERE FOR MORE
Since 2011, Rawtek has built a reputation for quality products and excellent customer service in the TDI community. Their growing line of German Diesel performance products now includes: DPF (diesel particulate filter), EGR, SCR and Adblue delete kits, resonators, high flow catalytic converters and cat-back exhaust systems.
Though Rawtek continues to develop new performance products for diesel vehicles, they are also focusing on designing a complete assortment of exhaust fabrication components for other shops and home fabricators looking to maintain the same ultra-high quality standards.